The Cultural Affairs Bureau presents the exhibition "Pátio Memories – Exhibition of Life in Pátios and Becos in the Bygone Days" at Pátio da Eterna Felicidade, allowing the public to experience the life of Macau people in the bygone days and deepen their understanding of the architectural and spatial characteristics of the buildings. With the restoration work on the exterior façade of the buildings at 8 and 10, Pátio da Eterna Felicidade completed and the outdoor space at 14, Pátio da Eterna Felicidade opened, visitors can appreciate the architectural appearance of Pátio da Eterna Felicidade.
Currently, there are nearly 200 streets named "pátio" or "beco" in Macau. Among them, the area of Pátio da Eterna Felicidade near the Ruins of St. Paul's College and Freguesia de Santo António is relatively large and has been better preserved. It features traditional Chinese residential buildings of varying heights but in a coherent style, showing the distinctive characteristics of pátios. This exhibition will present the daily lives of residents in pátios in the past through illustrations, videos and photographs in a diverse and interesting way, themed on three essential aspects in our lives – "food", "lifestyle" and "playtime", revealing the culture and customs of people living in patios and alleys in bygone days. In collaboration with local illustrator Un Chi Wai, the exhibition features a variety of scenes and characters inspired by life in these places, making it a lively and interesting experience for the public.
When: From February 7, 2021
Where: Pátio da Eterna Felicidade, Rua da Felicidade, Macau
How much: Free admission
For more information, call +853 8988 4000 or check here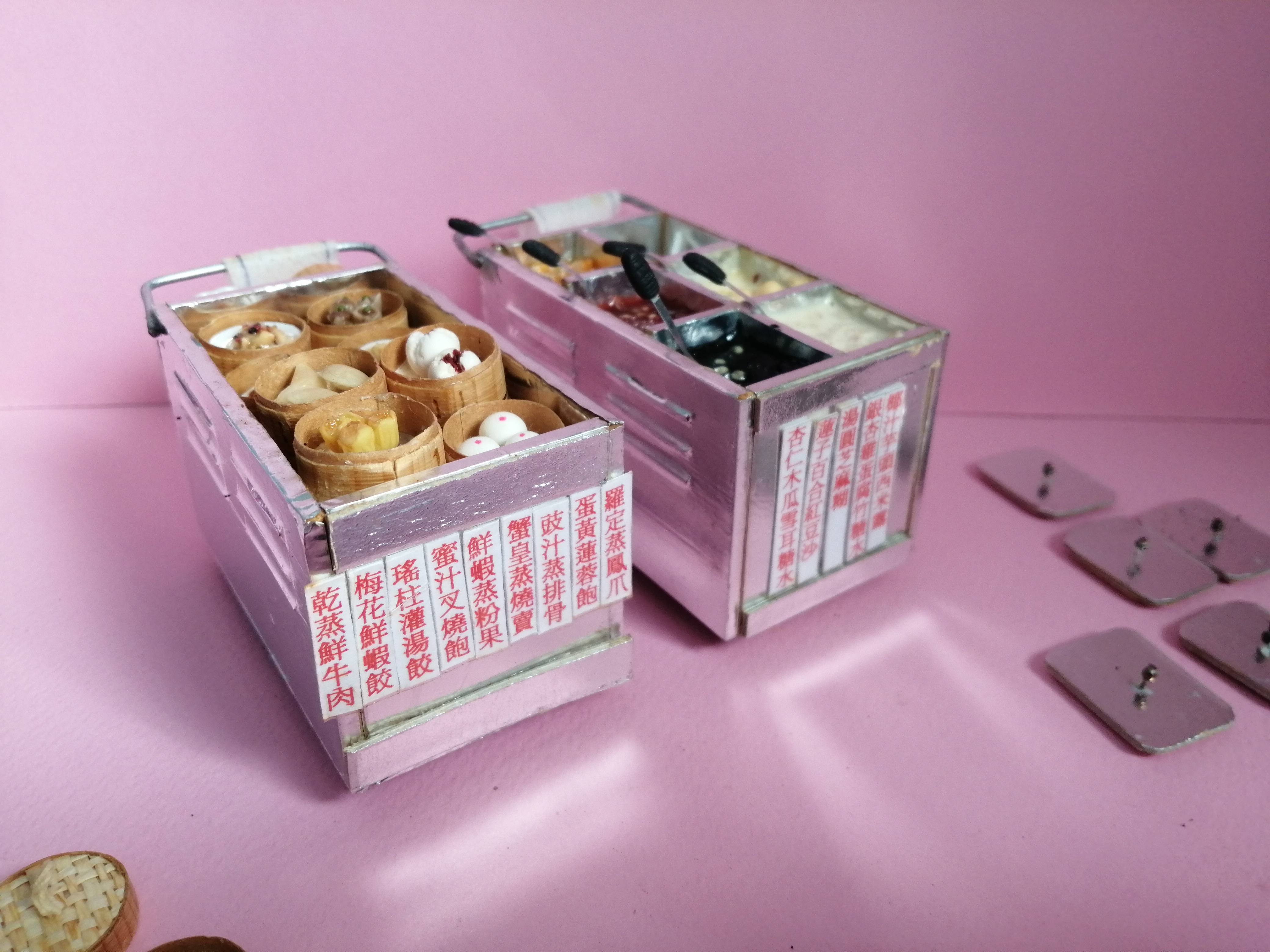 This exhibition series not only creates an exchange platform for different artists who embody different talents and artistic skills but also allows the general public and tourists to appreciate their unique artworks at the show venue. All artworks embrace the same goal – that is to express the vitality of art.
Betty, a handicraft art lover, and a nature lover, her creativity and inspirations come from nature. Established her handicraft brand "B Handmade" in 2013, Betty actively took part in different handicraft and creativity scenes, such as Art Fair, exhibitions, educational workshops, etc, with the purpose to promote handicraft art. Sharing her inspirations and joy in art creation, Betty aims to promote different forms of art to all walks of life.
Every miniature artwork in the exhibition took the artist a lot of time and sweat, some of them were artwork learned from different hands of art in Hong Kong. Betty hopes every person who comes to this exhibition enjoys every piece of it and could learn a bit more about miniature art in Macau.
When: January 30–March 19, 2021
Where: Creative Industries Promotion Association of St. Lazarus Church District, 10 Fantasia, 10 Calçada da Igreja de São Lázaro, Macau
How much: Free admission
For more information, check the event's Facebook page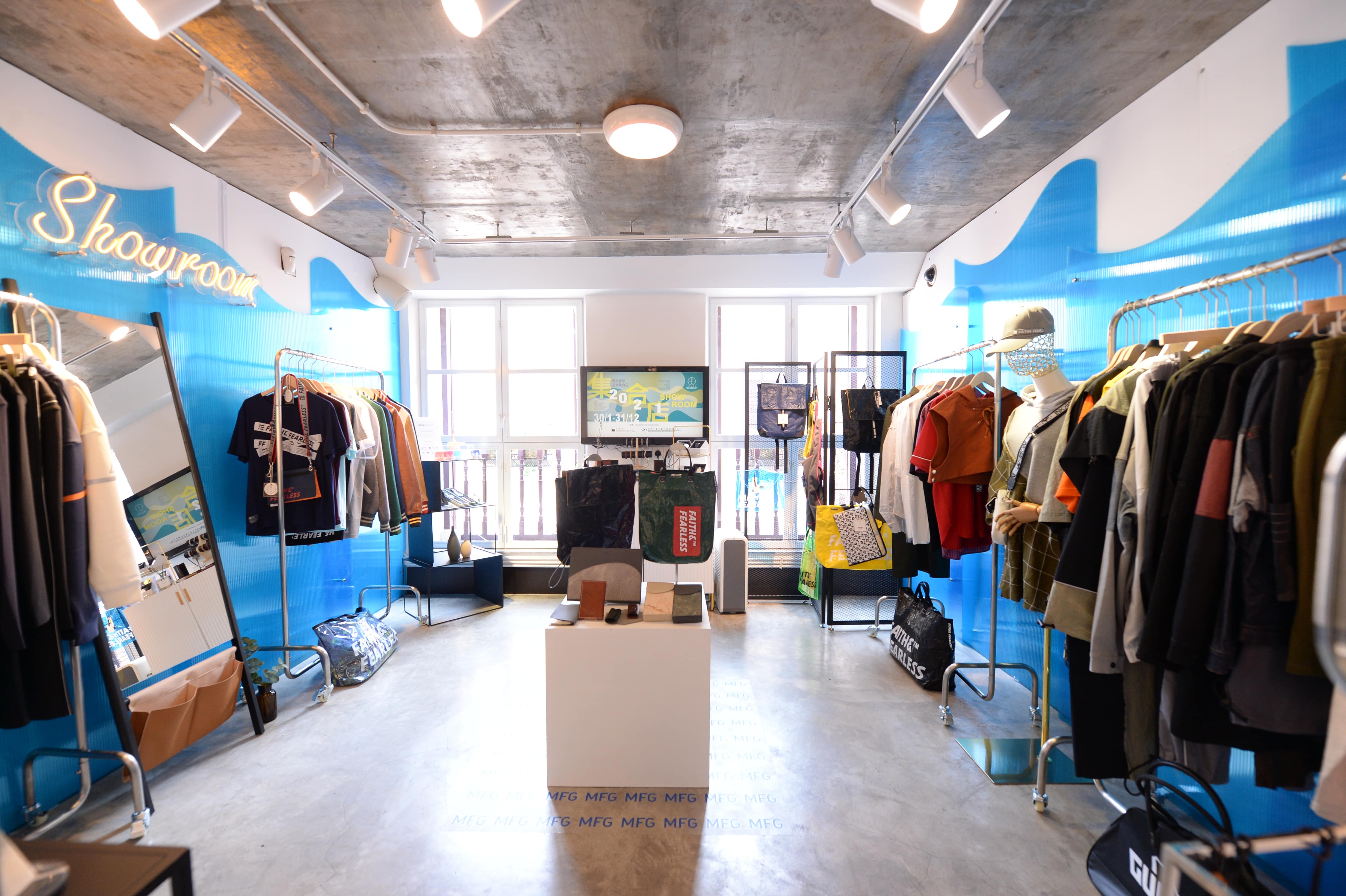 In the warm spring, when all the flowers bloom, we welcome the Year of the Ox. The Macao Fashion Gallery (MFG) presents a brand new exhibition on this occasion, 2021 Brand Story—Macao Original Fashion Exhibition, bringing a broad portfolio of works and wonderful events all year round. Local fashion brands are taking charge of the overall arrangement of the exhibition. Fashion design and spatial art together tell different stories at the MFG, hoping to impress fashion enthusiasts with passion and sincerity.
The exhibition is staged in eight phases. The youthful and sweet female clothing brand Nega C. is the first to be displayed. The designer brings the latest series which incorporates Chinese style elements and combines traditional cheongsam design with modern styles, portraying the image of gentle and graceful modern Chinese women. Through these works, the public can savor the stories behind them. In addition, a sales space, the 2021 Exclusive Fashion Collections—Showroom, is available, bringing together clothing and accessories from over 30 local original brands. The public is welcome to participate and purchase their favorite products.
When: January 13–March 14, 2021
Where: Macao Fashion Gallery, 47 Rua de S. Roque, Macau
How much: Free admission
For more information, call +853 2835 3341 or check their website
---

Fancy a trip to Germany without any need for your passport or a plane ticket? Macau Lifestyle is partnering up with Taipa Village Macau and Paulaner Wirtshaus Macau for a fabulous giveaway rewarding two lucky winners the chance to enjoy the best of Bavarian gastronomy in Macau!
Right here in the heart of our city is a German restaurant boasting a laid-back vibe that perfectly embodies a Munich beer house. It is considered one of the best places to host a large group for any kind of celebration. Paulaner Wirtshaus Macau showcases clean, modern interiors while also offering an outstanding menu of premium signature beers and wines, spirits, cocktails, and mocktails. It's truly a one-of-a-kind destination within the city's dining scene allowing residents a taste of real Bavarian gastronomy. In addition, live music takes place on the first floor from Thursdays to Mondays between 7:30pm and 10:30pm. The restaurant is child-friendly and filled with a fun vibe!
What's in store for our two winners? Each person receives a dining voucher worth MOP $500. Advanced reservation is required to secure seats and stating your intention of using the voucher is mandatory along with other terms and conditions in effect as stated on the voucher. This giveaway ends on March 7, 2021 and the winner will be notified directly via email. The winner can redeem the prize until June 30, 2021 only. Good luck!